By Humaira Ahad
"A year with Ahmad and his neighbors", Dr. Doaa Shammout wrote on her Facebook page on February 20, 2023, celebrating the first anniversary of her wedding with Dr. Ahmad Shatat.
Shammout, a graduate of medicine from Kasr Al-Ainy University in Cairo, married Shatat in 2022.
The couple welcomed a baby girl Zeina in January 2023. The newborn became the center of Shammout and Shatat's life. Zeina filled her parent's life with joy but the joy was short-lived.
On November 1, the Israeli forces bombarded the beautiful little home that the young couple had built together after their marriage that lasted just over a year.
While Shatat was seeing patients at the Al-Shifa Hospital at the time of the bombing, Shammout, Zeina and their extended family were killed by an airstrike that pounded their home.
The grieving husband shared the news of the death of his wife and baby through a Facebook post.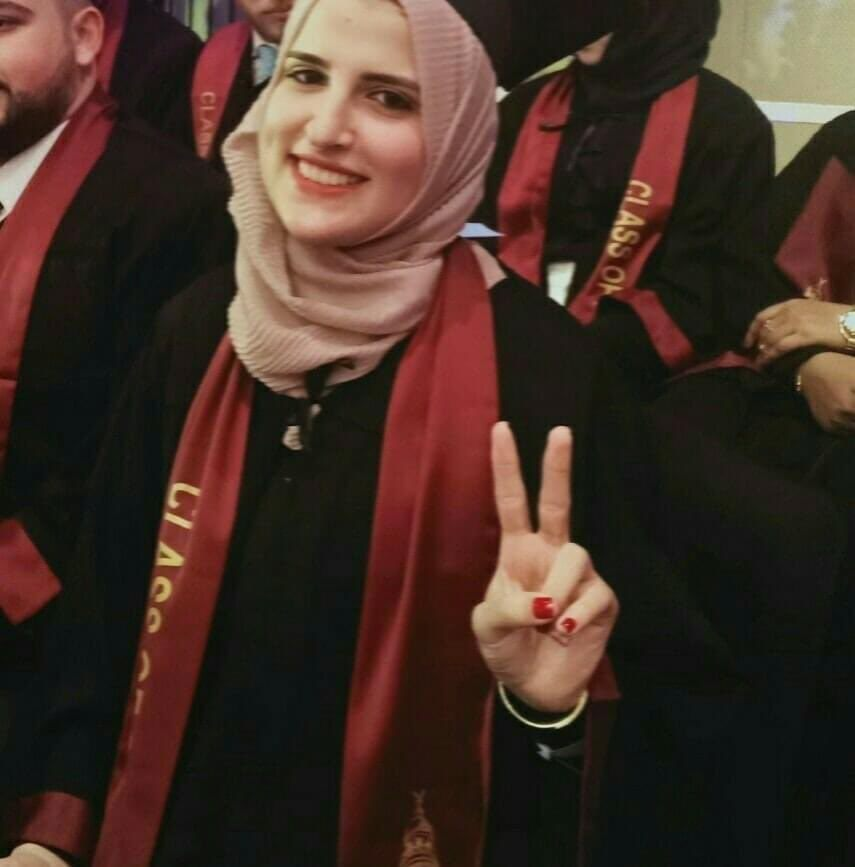 Captioning a picture where the family of three could be seen smiling, Shatat wrote:
"Grant us patience and contentment, o the Glorious and Honourable. May you meet your dear ones in heaven, all praise to God, the best disposer of affairs."
Like her husband Shammout's final Facebook post also reinforced the faith and resilience of Palestinians: "If we die know we are content and steadfast".
The family of Shammouts, who were originally from the district of Lydaa, were forced to leave their home following the "Nakba" or mass exodus of Palestinians.
From 1947 to 1949, the Zionist regime destroyed hundreds of Palestinian villages and towns, killing tens of thousands of Palestinians, including women, children and the elderly.
Those who survived were forced to abandon their homes.
Around 750,000 Palestinians left their ancestral homes. Like many Palestinian families, Shammouts relocated to the Gaza Strip. Carrying the love for her ancestral land, Dr. Doaa Shammout had mentioned Lydaa as her place of origin on her Facebook profile.
A pediatric resident, who had previously worked with the UNRWA (United Nations Relief and Works Agency for Palestine Refugees in the Near East), was presently working at the Al Rantisi Hospital and Al Nasr Children's Hospital in the besieged territory.
Shammout's dreams like the dreams of thousands of other Palestinians were shattered by the occupying regime. The illegitimate regime brutally killed one more promising Palestinian doctor who had desired to work for the children of Gaza and to alleviate their pain.
Since October 7, both Al Rantisi and Al Nasr hospitals have been bombarded by Israeli warplanes and are presently under siege, putting the lives of thousands of children at high risk.
According to a report by UNICEF, intense attacks have been reported near Al-Rantisi Hospital in the past few days, where children are admitted for dialysis and other life-saving procedures.
"Children in Gaza are hanging by a thread, particularly in the north," said Adele Khodr, UNICEF Middle East and North Africa Regional Director.